The Nieuws uit Nijmegen  and the official video 2016 report on the International Cargobikefestival ICBF on April 16th - 17th.
While city logistics was the hype theme also other innovative ideas were exchanged. So the official video has identified THE BOX (5.36) and the Bastiaen Cargo (6:20), both designed by Sven Bastiaen Schulz, amongst the innovations this year. The cargo bike race took place in spite of the pouring rain. Amongst the competitors THE BOX (see Video 1:30-1:40) and the Bastiaen Cargo (see Video 2:12-2:22). Key for success was not only the bike's agility but also the speed when loading and unloading the cargo. Caution with the cargo was not the first priority as every second counted.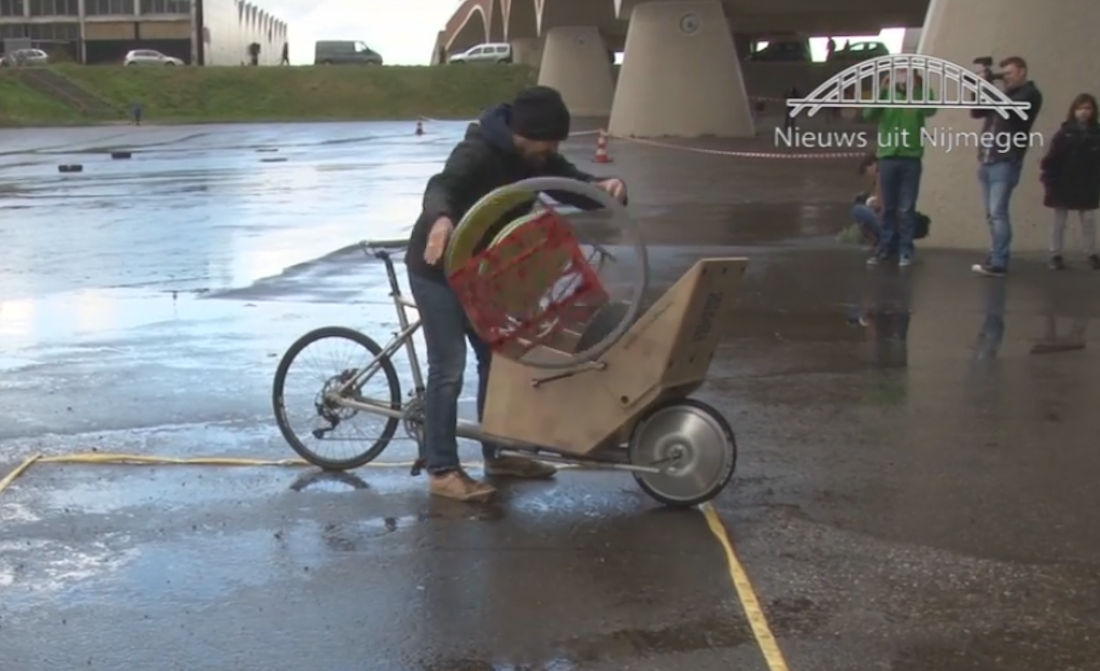 So the waterprotecting cover of Bastiaen cargo stayed open and the precious cargo was exposed to the rain. Bastiaen cargo came in third due to the innovative king-pin steering and its outstanding maneuverability.