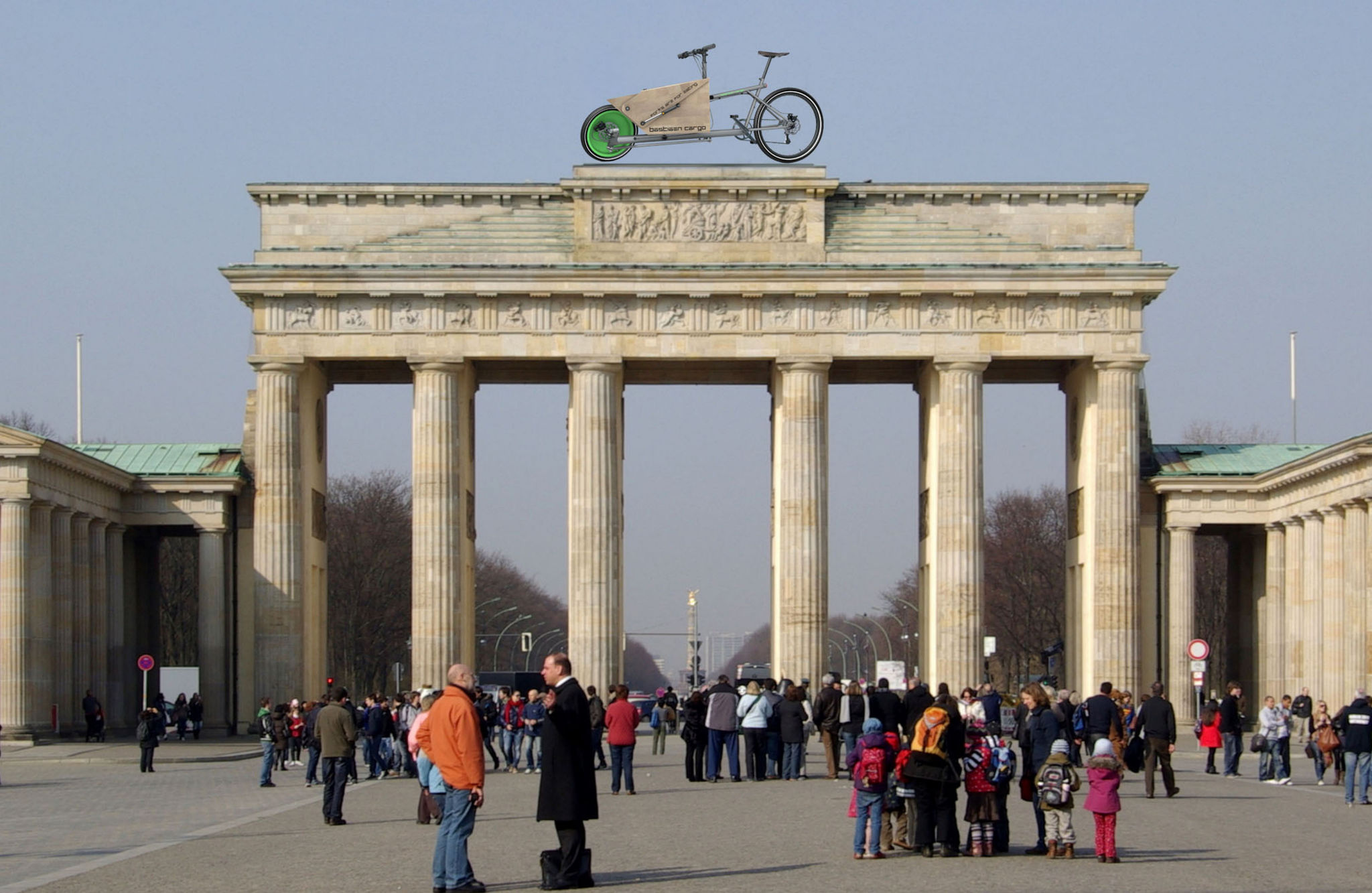 We had a gorgeous (albeit at first very wet) VeloBerlin. Apart from a Bastiaen waren the plywood kitbike "The Box" and a second dismantled kit made it to Berlin, the latter being assembled "live" during the ECLF-Lounge. Climax (after an unforgettable Cargobike evening in front of and in Bar Babette on friday) was the big cargobike race on Tempelhof airfield, just outside the huge hangars where VeloBerlin took place.


This is Tommy of cargoveloservices racing his Bastiaen Cargo to a narrow 2nd place with 45 km/h in the motorized single track class.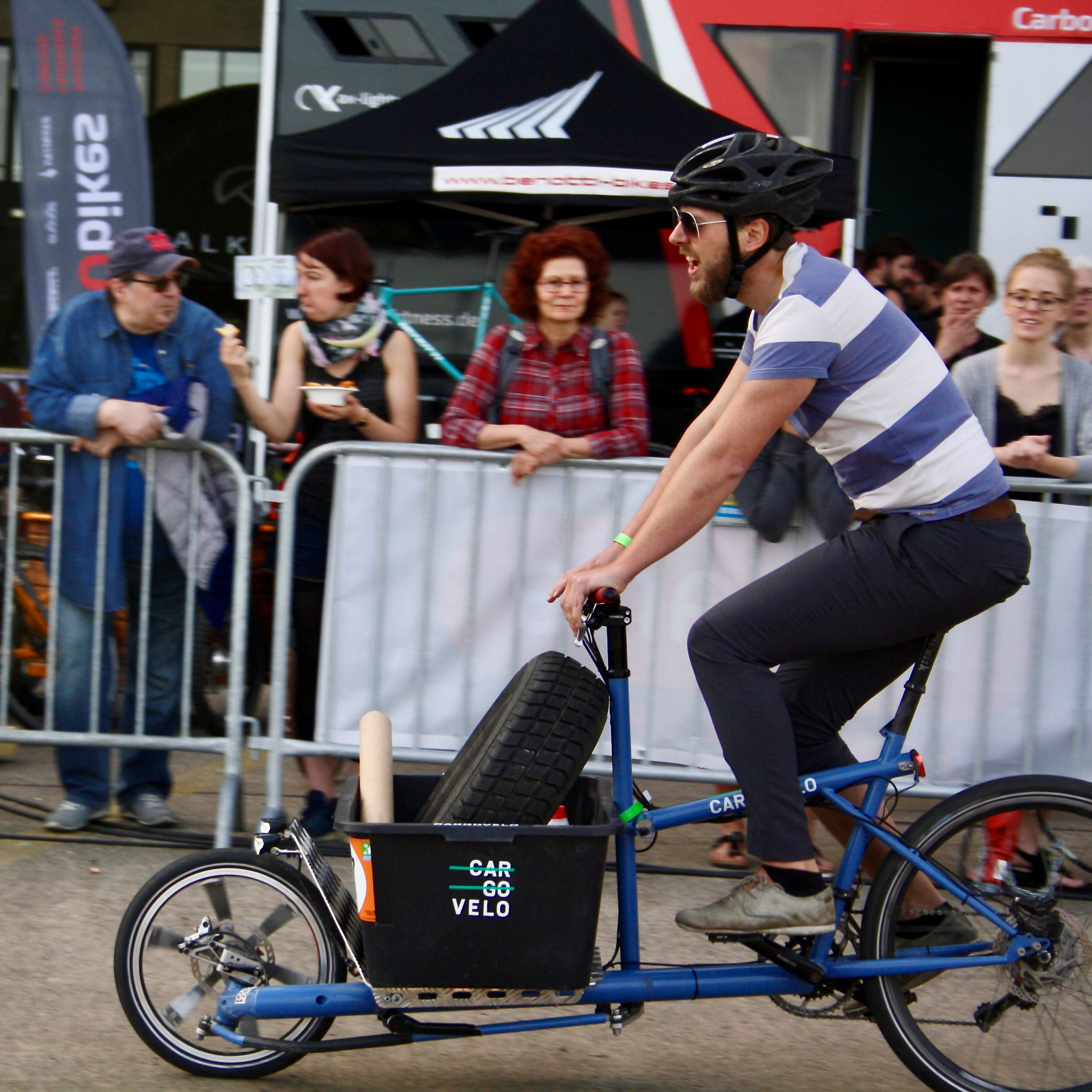 And this is me racing the box to...nothing...while one lady in the audience shouted "...but at least the wooden one is the most beautiful." Thank you. I just dropped in to see what condition my condition was in.