Category: Customind News
Published: 14 September 2016
Created: 14 September 2016
"just do it" has been the motto at the "Congress Future Logistics" on 13-14 September in Dortmund, that was organized by the Fraunhofer-Institut für Materialfluss und Logistik IML and the EffizienzCluster LogistikRuhr. At the Exibition you could see the Bastiaen Cargo on the booth of Cargobike Dortmund. Cargo Bikes can be an environmend friendly an efficient element in the logistics chain of industry 4.0.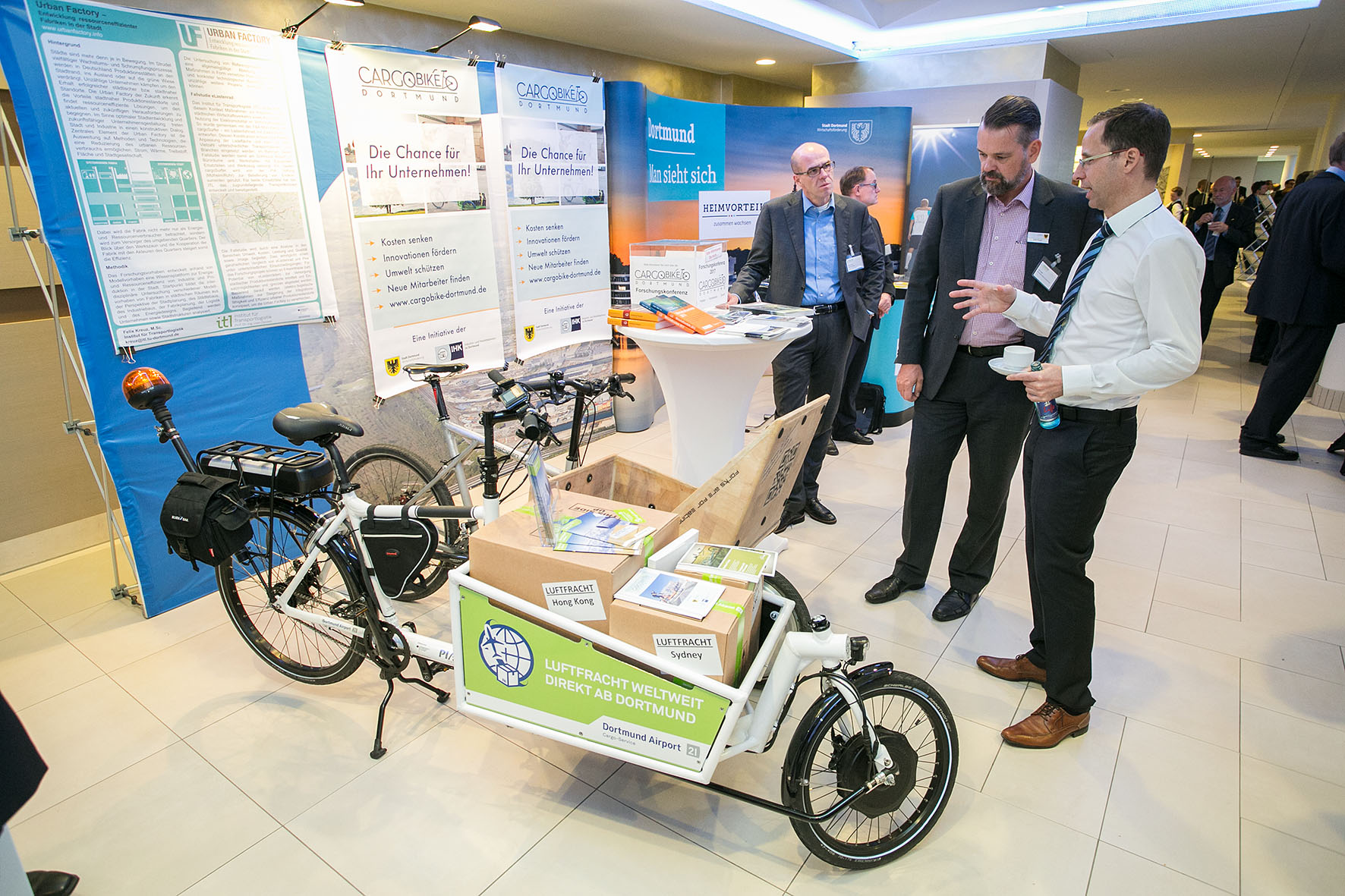 Fotos © Fraunhofer IML