May 3rd: I receive my Bastiaen Cargo (Nr.3) at Düsseldorf main station. 21:00 pm, Bochum station, my first ride, just 15m later I´ve got the knack. 8 km homewards are a good practice. 
I use the bastiaen ever since for commuting (18 km) and all other errands about 25 km/day. It does not like curbs higher than 7 - 8 cm (and no steps as well) but that is not what it has been designed for. The racing tires reduce offroad performance and I am going to change to bigger tires as soon as the Kojaks are worn through.
Nr. 3 is a cargobike and that´s why I have it. I exchanged the sandwich scoop for an 18mm multiplex board, because I wanted to add tough eyebolts to secure my cargo. Everyday-loads of 20 - 30 kg are no problem at all, 80 kg only uphill (smoker that I am).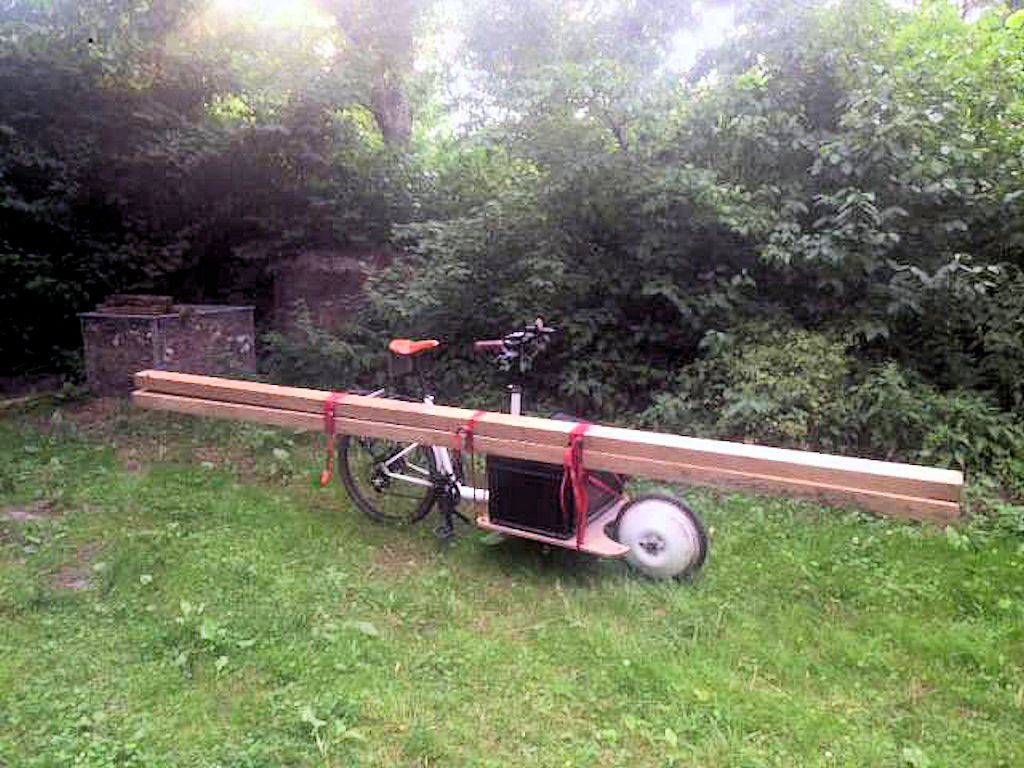 "Where you goin´?"
"DIY store."
"Can you get me some wood?"
"What?"
"Spruce 8 x 10 x 400"
"mm?"
"No, cm. They don´t fit in my VW Van"
"Sure."
A rear luggage rack with "gallows" added on the right side helps to carry long cargo: drop it on the flatbed and hang it from the gallows in the rear. A timber 8x10x400 is no problem, with two such timbers too much weight is off center.
All friends (most of them without any experience with cargobikes) could ride the bike after 10 to 20 m without any issue. One lady immediately picked up 60kg from the DIY market and returned unscathed.
Conclusion:
I don´t regret buying the Bastiaen. This is my bike!
Regards, Helmut