The week before Easter Bastiaen Cargo No 4 was delivered to me, just in time for a week of cycling.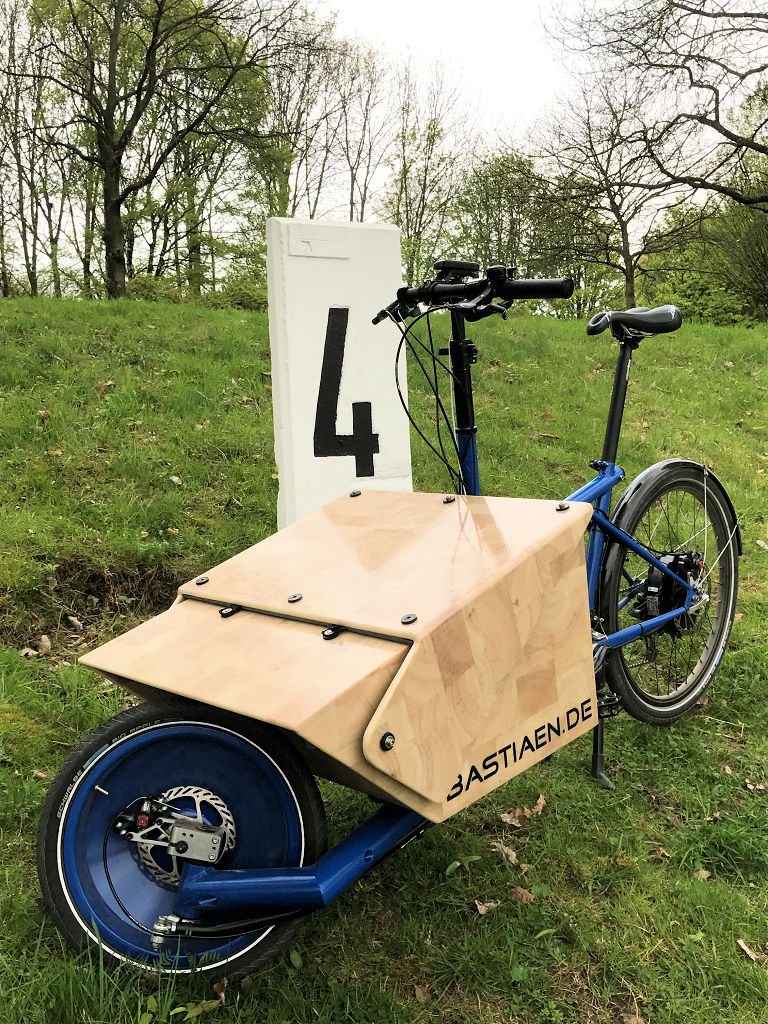 Our Tour started in Düsseldorf and followed the Rhine passing Cologne and Bonn. It continued up river Ahr to its source and further into the mountainous Eifel to Kronenberg. From there it became more relaxed down river Erft to Neuss and finaly to the start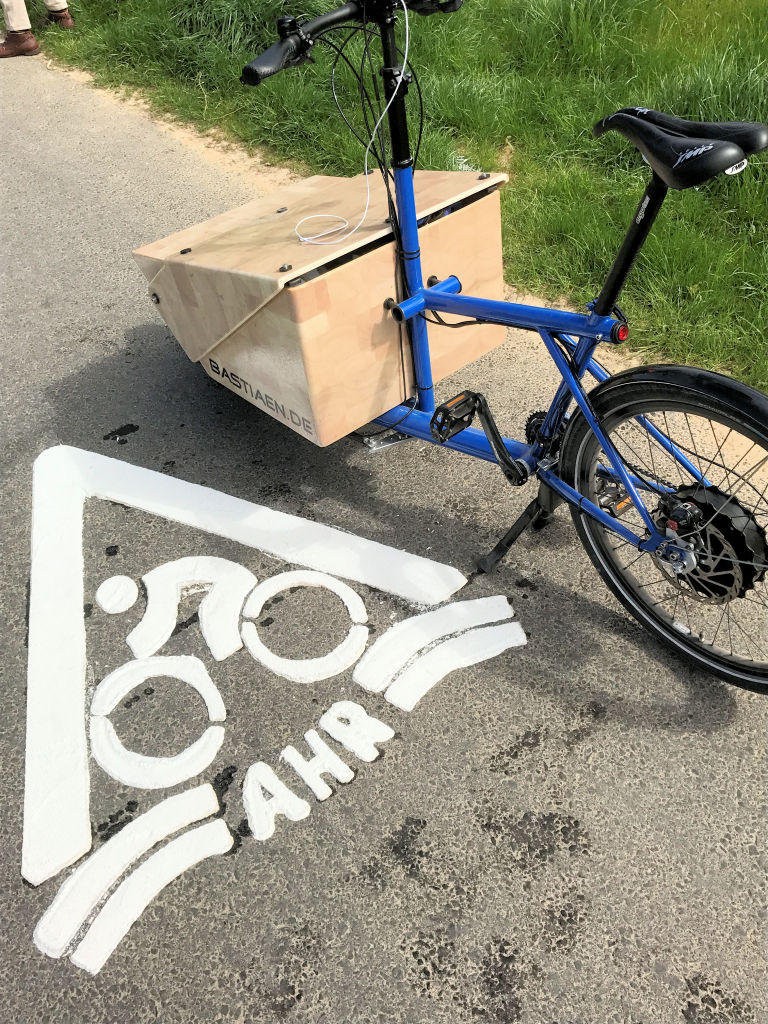 The baggage of my wife ane myself easily fitted into the spaceous box and was protected from rain. Even with load the dteering was agile, direct and easy.
My Bastiaen Cargo No4 is powered by an Ansmann RM7.0 rearmotor. After a daily distence of around 50 Km and normal support the Accu had still lot of capacity left. Often it is sufficient to run in eco modus which adds 50% distance. On the forth day we rode 70 Km against strong wind and the hills became stepper towards Blankenheim and further to Kronenberg. That day I reached the hotel and kept only 2Km distance in reserve according to the display. I  should have used recuperation downkills to gain some energy back. The only thing I had to get used to is switching to the right gear before it gets up a hil, as RM7.0 deploys its strength only at a certain speed. So it is not wise to come to a stopon an ascending road.
My impression on Bastiaen Cargo is extremely positive. Even with load it rides like a normal bike and the e-Support it is very convenient due to its good Accu capacity of von 17,5Ah, 630Wh.
More pictures are in the gallery and on the poster.
Ekkehard